MAF Capsules Triple launch campaign!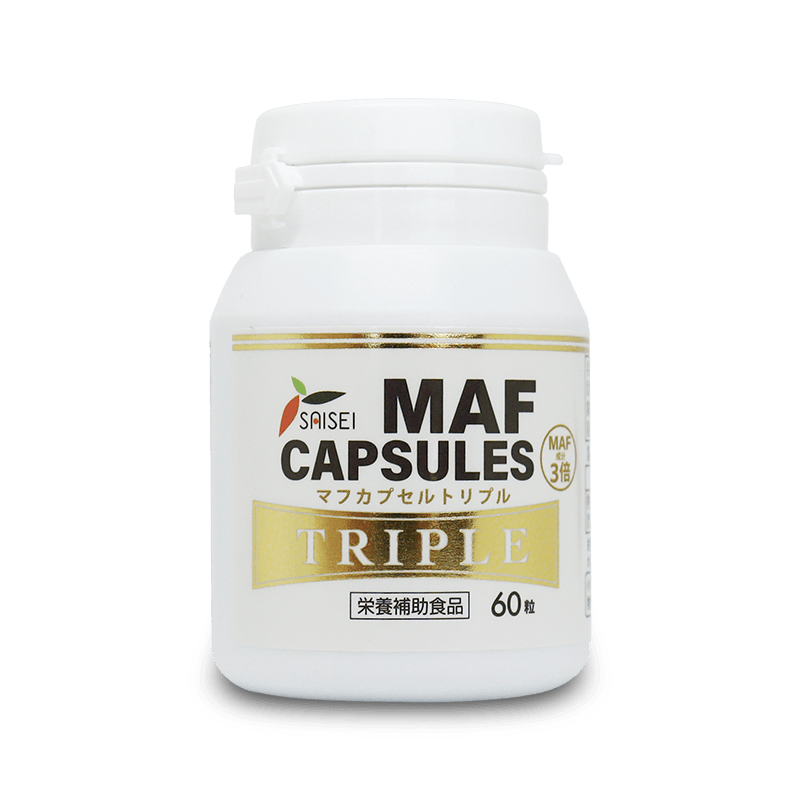 Latest Product Launch Campaign
Dear valued customers, 
We are excited to announce our latest improved product with triple the active ingredients! 
MAF Capsules Triple will be available from November 12th, 2021. 
To celebrate the sale of the MAF Capsules Triple, we are offering the regular MAF Capsules at a special price.
MAF Capsules Triple/bottle: 20,000JPY
MAF Capsules/bottle: 13,000JPY
These prices apply to orders made from noon (Japan time), November 12th, 2021.
Don't miss this special offer and we wish you happy shopping with us and good health.